Gear.club Stradale
Welcome to Italy, birthplace of supercars !
Gather up to 5 friends, create or join a Club and move into your own Villa to participate in club races and events, make visual and performance improvements on your cars and expand your villa to make a name for yourself in the region
As your reputation grows, private car traders will offer prestigious new cars from the world's most famous car manufacturers. Found one that you're proud of? Share it with your friends in the Shared Showroom.
Use your best cars to make your Club shine and collect rewards in the Carta Stradale race mode where you'll cooperate with your friends to push your Club to the top of the ladder against other Clubs.
Gear Club Stradale is a dream come true: you take a long vacation in a gorgeous villa with all the time you want to drive the most beautiful cars.
Gather your friends and start your own club in the cradle of supercar and the gorgeous region of Italy: Tuscany.
Cooperate with your friends in daily, weekly, and monthly exclusive content to build your dream car collection!
The best car handling experience on mobile devices thanks to intelligent real-like driving assistances that guaranty high accessibility.
Build and improve together your own car workshops to enhance performance and customization.
Defend your Club in worldwide competitions and reach the highest rankings
Unlock new content thanks to your progression and achievements.
These are the holidays you'll never want to end...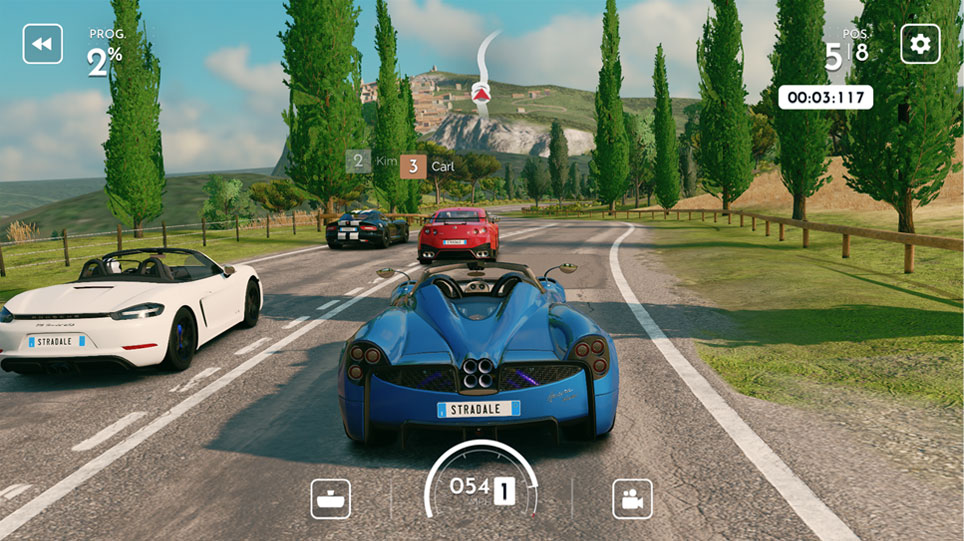 Release date : 08/04/2022
Platform : Apple Arcade